this just in from
WIKILEAKS
:
ABC News has learned that the Obama administration has decided to give the war in Iraq — currently known as Operation Iraqi Freedom — a new name.

The new name: "Operation New Dawn."

In a February 17, 2010, memo to the Commander of Central Command, Gen. David Petraeus, Defense Secretary Robert Gates says the "requested operation name change is approved to take effect 1 September 2010, coinciding with the change of mission for U.S. forces in Iraq."

You can read the memo a copy of which was sent to the Chairman of the Joint Chiefs of Staff Admiral Mike Mullen.
As James Joyner informed us in the pages of
Outside the Beltway
, the war in Iraq was won back in November 2nd 2007, so why the need for a name change now?
Ruth Marcus, writing in the Washington Post expresses her confusion, quoting Orwell (!)
"Aligning the name change with the change of mission sends a strong signal that Operation IRAQI FREEDOM has ended and our forces are operating under a new mission," Defense Secretary Robert Gates writes in a masterpiece of bureaucratic obscurantism approving the name change. "It also presents opportunities to synchronize strategic communications initiatives, reinforce our commitment to honor the Security Agreement, and recognize our evolving relationship with the government of Iraq."

I have no idea what this means -- "synchronize strategic communications"? -- and I don't think that's an accident. "The inflated style itself is a kind of euphemism," George Orwell wrote. "A mass of Latin words falls upon the facts like soft snow, blurring the outline and covering up all the details."
[source
WASHINGTON POST
]
It's not being mentioned in the mass media however that A NEW DAWN was Obama's 2008 campaign logo. For those who DON'T know, A NEW DAWN is the first phase of a NEW WORLD ORDER, as laid down in the lore of The Sun Order. I'm not sure calling a new phase of a military operation A NEW DAWN is the most positive aspect for humanity in the Arabic region and I realise this post is liberally shot up with the depleted uranium of wild speculation but 'apocalypse mongers' like Jordan Maxwell (who's been looking into The Sun Order for the last forty years) are gonna have an absolute FIELD DAY with this material.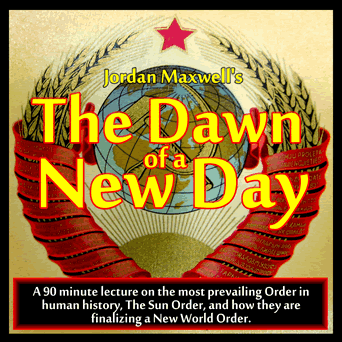 Stay tuned, searchers for truth. Stay tuned...