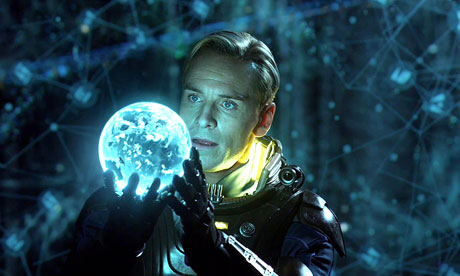 I've just returned from watching Ridley Scott's Prometheus film
Clearly, the first part of a Prometheus TRILOGY.


Those interested in Zacharia Sitchin's Sumerian 'Annunaki' stories will be enthralled.



BONUS MATERIAL/EXTRAS:
"God, there's so much fucking HOMEWORK to do with this movie," comic girl film reviews.
This is gorgeous analysis, Space Jesus.